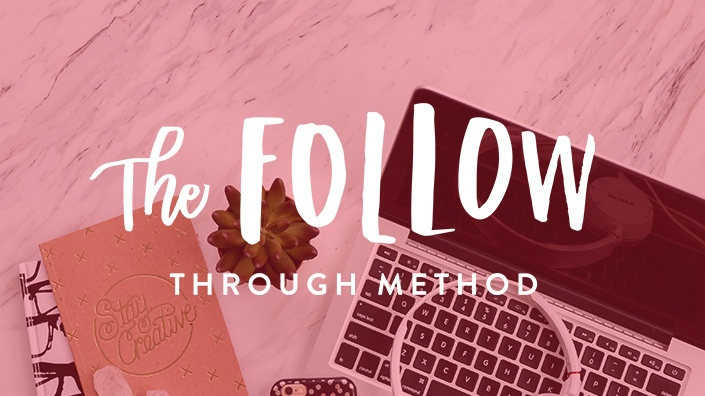 Does it feel like you are missing something?
Like successful people must be hiding some VooDoo doll that they prick in just the right spots to move ahead? Or maybe they've got a life-size genie lamp that they rub every morning on the way to the office?
Yeah, okay we know those things don't exist, but it does seem like they've unlocked the Davinci Code of productivity because they seem to go from harebrained idea to thoughtfully laid out plans of action. And then it seems like those plans always manifest themselves into a thriving business with purpose. Wouldn't you love to get in on that?
It's not witchcraft, it's strategy.
You just need to follow through.
We get how your creative brain works (we're right there with ya). You've got a million and two ideas running through your head at any given moment. They all seem brilliant one minute and the next you're questioning why you even got started in the first place. It's easier to come up with more ideas than to pick one, put it in place and actually see it grow. You don't make a decision because you're rooted in fear and paralysis, but most importantly you don't make a decision because you wouldn't know what to do next anyways.
So, wait: what the heck is The Follow Through Method?
We're glad you asked!
We created The Follow Through Method after seeing some pretty shiny results of our own business growth in just over a year. We're talking reaching 6-figures in less than 8 months (and on track to nearly $200k just 4 months later). We mean going from 500 to nearly 10k email subscribers. And how about growing our social media following by thousands month over month. No, this isn't operation bragtown, we say that to show you we mean business. We're two creative ladies who wanted to get paid to do what we love so we built a business that does just that. The things we do every single day to get to where we are involve The Follow Through Method. The way we organize and structure our business and our schedule revolve around The Follow Through Method.

The Best News?
The Follow Through Method is ready for you to copy and paste into your own business.
Here's the order in which we suggest you go through The Follow Through Method (all this is neatly laid out inside the program for you right now).

🙈 Step 1: Let's tackle them fears.
We can't even get you thinking about big picture strategies until we get you in the right mindset. There's a bit of reframing that needs to happen in order for you to be open to the strategies we outline later. This is a great one to go back to whenever you need a swift kick in the booty to remind you that you're totally awesome and capable.
💩 Step 2: Let's weed out the crap.
Sure, you've got "the next best thing" scribbled down in the one notebook of yours. So do we. How do we make that thing attainable? How can we be sure that the tasks we set out to reach are actually going to help us reach our goals? We bet there's a lot of fluff on your day-to-day that ain't doing shit to get you places. So let's cut it out.
🚀 Step 3: Let's launch it, babe.
Oh, yeah, that's right. We're not only getting you totally geared up to be a badass thinker and planner, but we're walking you through how to take those big ideas and put them in launch mode. We don't want your next Shark Tank idea, Etsy top seller, Ebook special or whatever great idea you have next to go to waste. We don't want you to just get pumped up about it and send you on your way. Nope, we're walking you through step-by-step how to get it out there so you can start seeing real money, honey.
💸 Step 4: Let's make it sustainable.
We're not just focused on the here and now. We like looking at the big (BIG) picture. How can we take this great idea that seems like the cat's pajamas right now and turn it into the a long term money making and soul fulfilling business? We're letting you in on the steps we take to make sure we won't fizzle out like Periscope, Pokemon Go or Perms.
Course Curriculum
Are You Ready?
Available in days
days after you enroll
Get in the Money Mindset
Available in days
days after you enroll
Big Picture Strategy
Available in days
days after you enroll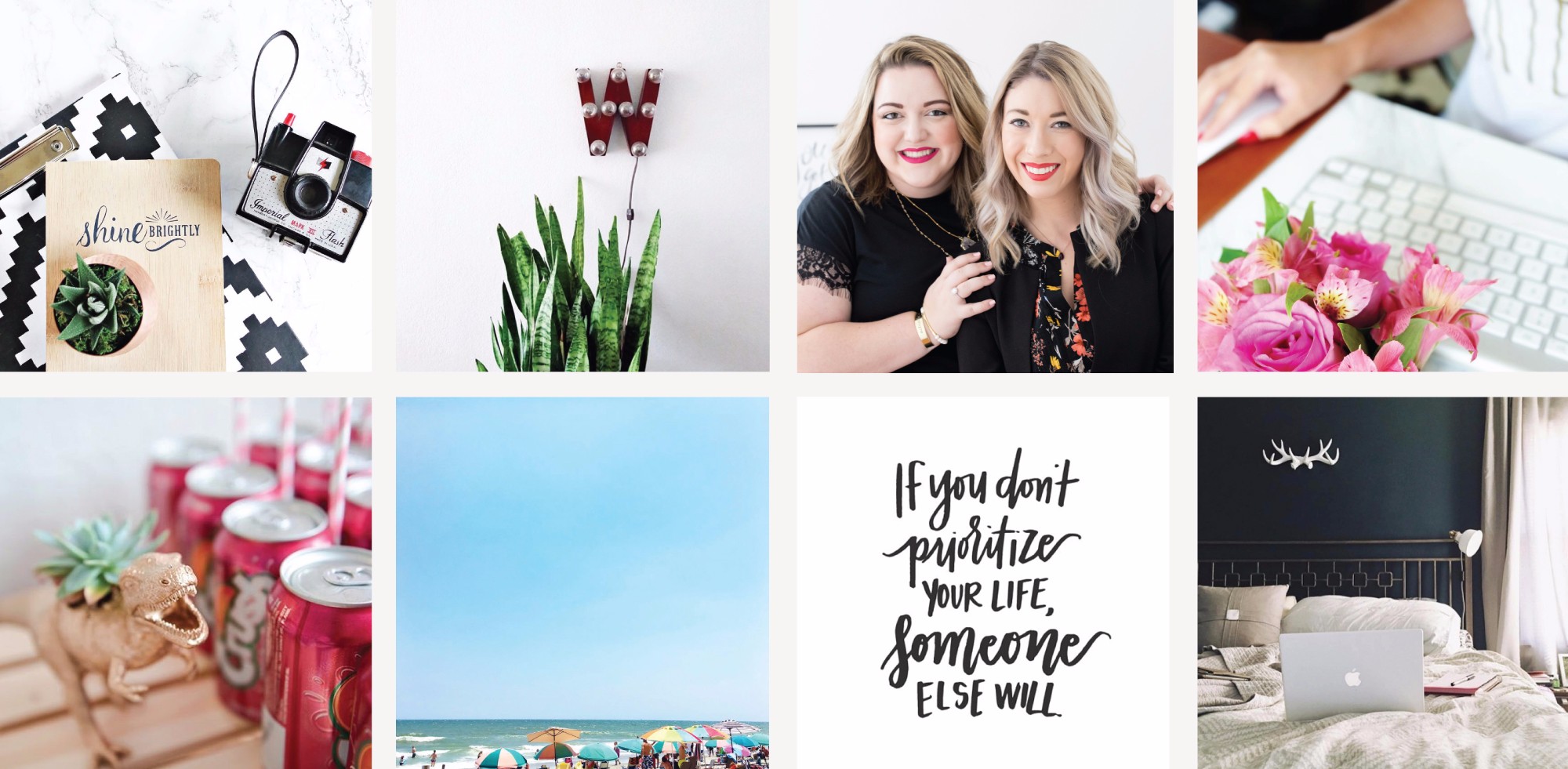 We've got bonuses, baby!

We like rewarding the action takers, the people who show up to the party early, the ones who are ready right meow to make big changes. So we've got the goods for you.
VIP Bonuses
My Biz Daily + Inspirational Printable: These are crowd favorites in the TCC community. Whether you just need something pretty to hang on your wall to remind you that you're a total boss or you want to bang some stuff out we got you covered. Use this worksheet to gather you thoughts for the day, set intentions and see things get checked off your list, like whoa.
Productivity Chat: This interview isn't available anywhere else. Listen in as we both chat about the productivity systems we use and love (and a few of the ones we hate). We'll walk you through the various stages of our business and what we were using, systems wise, at the time. And how you can get your hands on all of it.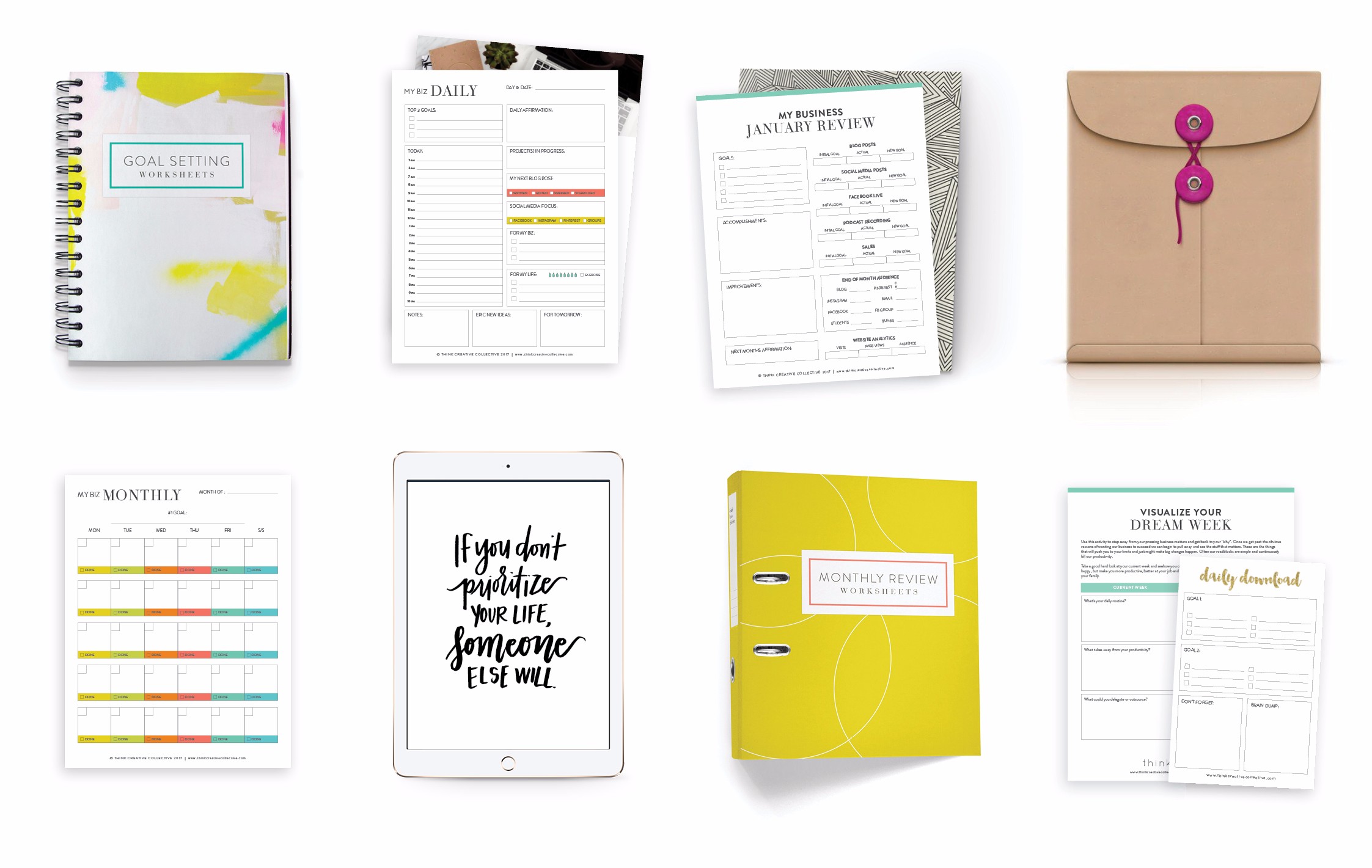 Your Instructors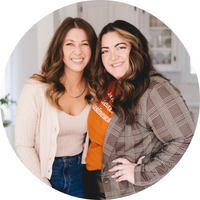 We like to call ourselves your biz renovators because we come in and make tweaks to the amazing foundation you've already built so you can scale in alignment. No matter where you're at in your biz journey we've got support for you.
Consider yourself home here at Boss Project. We help burnt out service providers simplify their systems so they can scale with ease. We've got happy and hustling students from all over the world who are both brand spankin' new and a little bit seasoned in their business. At Boss Project we strive to pivot the creative community from keepers of secrets to givers of tactics and strategies. When we unlock something (anything) we're ready to turn around and deliver it right to you so you can get to kicking business booty.
Because here's the beef:
We believe you have dreams that are worth achieving.

We believe you should wake up every day empowered to do and be your best.

We believe you can run a business totally in alignment and still reach your wild goals.

We believe you are 100% capable.

We want you to go after a business and life that you will love.
So you need more, huh?
Consider yourself warned.
This is a brand spankin' new program so guess who we asked for feedback...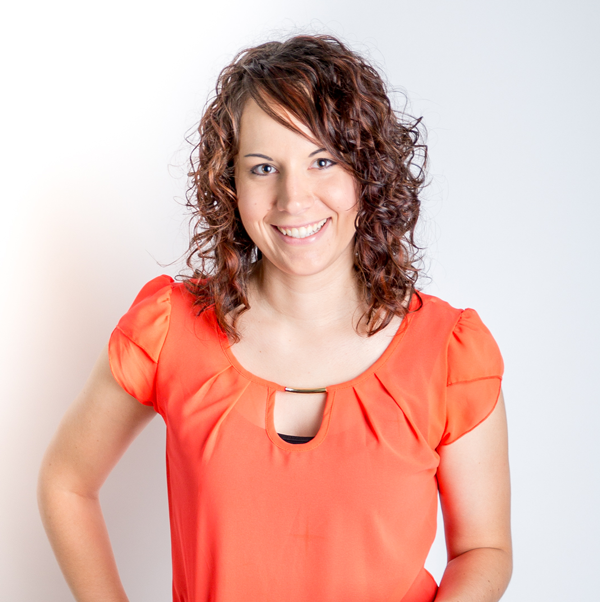 "Using the tactics from The Follow Through Method, I broke each of my big goals for 2017 into bite-size pieces that are easy to manage in a single sitting and organized them in Trello. The tasks are sorted by project, so it's easy to see what all needs to be done, and I can glance at the calendar (for the entire YEAR!) and see what I've got coming up."
- Krista Rae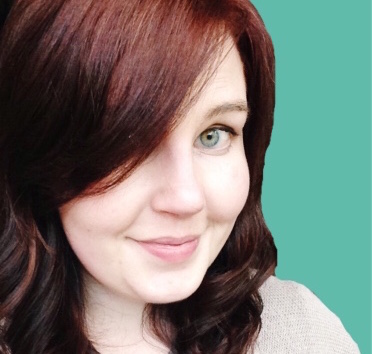 "I absolutely LOVE The Follow Through Method. It's not even the end of Q1 and I've already hit some of my Q2/Q3 goals!! Working backwards from my big yearly goal and breaking it down into bite sized pieces has given me life and saved me so much time!! Your course helped me get really really focused."
- Lindsey Hazel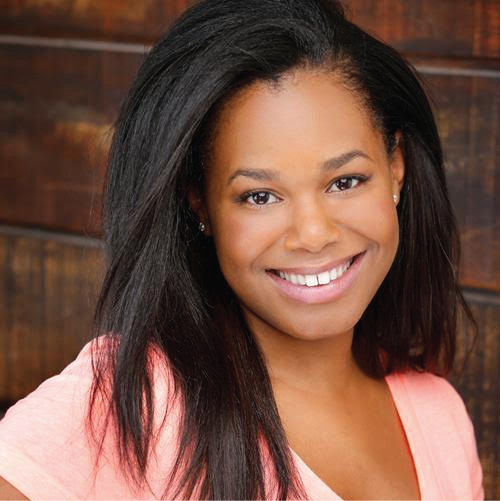 "When I started the course I had no business, just an idea. Now 6 weeks later I set up my Instagram account last week (I have 100 followers! Craziness!!), started a Pinterest and Twitter account, designed my own website and blog, have 3 blog posts, a free mini course, an ultimate guide opt-in, email automation, purchased the samples from China for my online stationary & gift store I will be launching in April, and for the most part have figured out my peeps I'm targeting. Ahhh! Thank you so much for teaching me how to create great goals and chop em' up so I can actually achieve them."
- Chelsea Colwell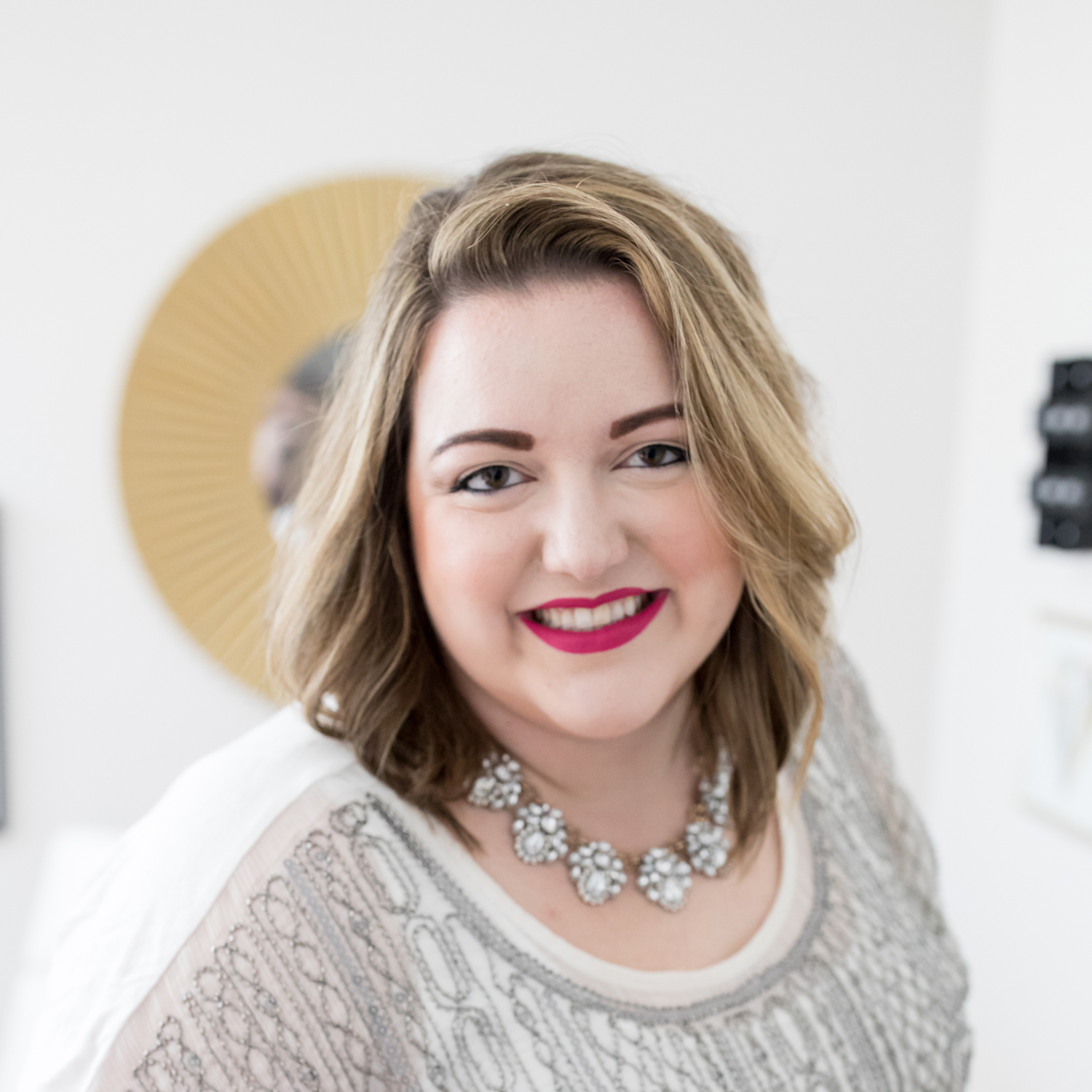 "The Follow Through Method is the literal meat and potatoes for how our business runs. It's the thing that's drastically changed our day-to-day for the better. Well, that and Skype dance parties."
- Abagail Pumphrey, Think Creative Collective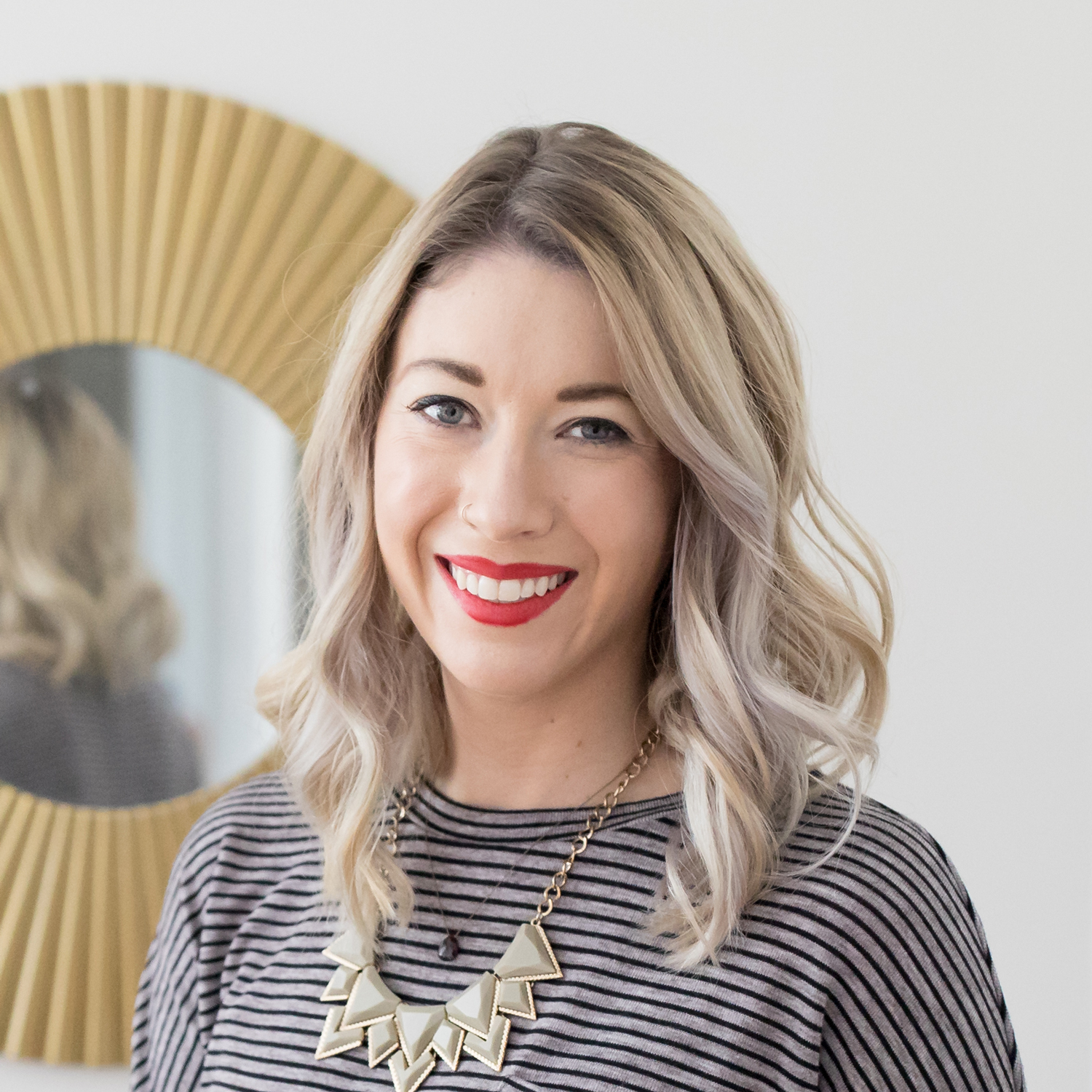 "What happens when you meet your biz person for life, scrap each of your businesses, merge them into one and then rework your entire services in less than 1 year? You get a hot mess express waiting to derail. We had to have a plan in place in order to see growth and just to stay on top of things. Can't say that we're mad that this particular plan led us to reach 6-figures in less than 8 months!"
- Emylee Williams, Think Creative Collective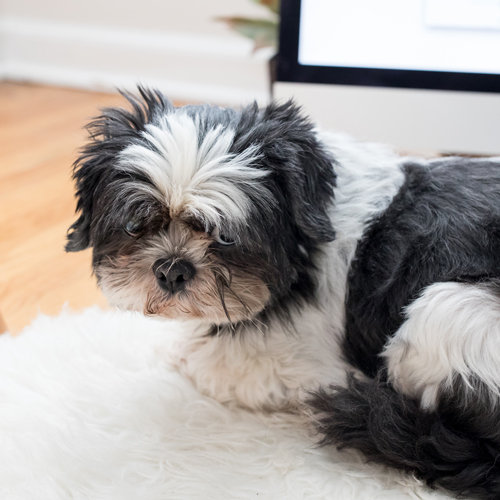 "You guys, productivity is all my mom talks about. TCC makes the follow through from idea to "heck yeah I did it!" almost as fun as eating peanut butter off a cheese stick."
- Eddie, Resident Treat Tester
Frequently Asked Questions
Okay, so I want to get stuff done, but how can I know I have time for this program?
Great question! While we don't know your schedule exactly we can assure you that you'll be able to devour these soundbites easier than we can devour a bag of Flamin' Hot Cheetos. We've broken everything down into micro-lessons with quick (we're talking 9 min or less) videos that get to the meat and potatoes fast. So you can listen on the way to work, while the babe naps, as you heat up your cold cup of coffee or just binge listen one night and get it done. Totes up to you.
When does the course start and finish?
This program starts now and never ends. It is a completely self-paced online course - you decide when you start (we suggest now) and when you finish.
But, I'm a creative! I'm supposed to be a frazzled hot mess!
Oh, yeah? How's that working out for you? We wouldn't share The Follow Through Method if we didn't know that there is a better way. You do not have to be a fly-by-the-seat-of-your-pants creative anymore. That typically doesn't lead to a whole heck of a lot and it's probably why you're on this course page anyways. Trust your gut, believe that it can be better.
How long do I have access to the course?
How does lifetime access sound? After enrolling, you have unlimited access to this course for as long as you like - across any and all devices you own.
Yeah, yeah. But what if I think this course sucks?
Well that would suck for a lot of reasons. Mostly because when we hear the "cha-ching" of a sale come through on our phone we're already dancing to Bills by Destiny's Child. It could get really awkward if we had to stop mid dance to process a refund. So, sorry! We'll send you a howler Mrs. Weasley style if you need us to give you a kick in the pants to actually use it so you can be uber productive, but we believe in this course 100% (and we also believe in Target dance parties) so use it or lose it, friend. You can do this! We believe in you!