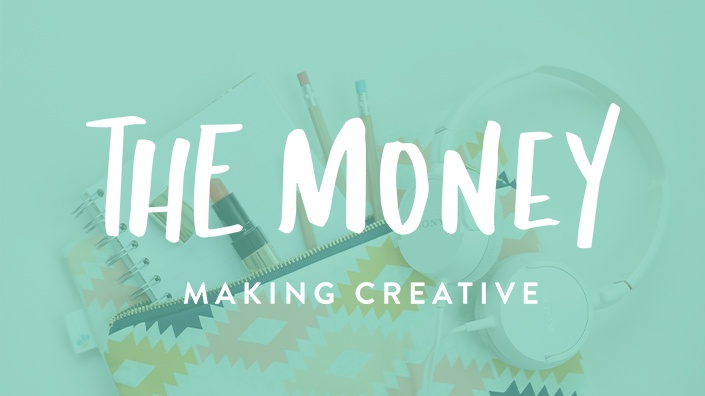 The Money Making Creative
How to Earn More, Work Less and Turn Your Hustle Into a Crazy Profitable Business
Enroll in Course
You have the skills to create beautiful things. You get to work with amazing clients and customers following your passion, The Money Making Creative shows you how to build a profitable business from that passion.
---
We hear you.
You don't think that people will pay you for what you have to offer
You think it's unrealistic to get paid to work creatively
You keep hearing that "the market is saturated" in your industry
You think you're still in the portfolio building stage so you're not ready to charge yet
You aren't a salesperson and you don't want to sound slimy or icky
You have no idea how to price or package up what you offer in order to actually make money
Heck, forget about pricing, you don't even know how to pay yourself once there's money involved
We get it.
We've taught thousands of creative small business that feel this exact same way. You're flowing with ideas, but the money doesn't match the work you're putting into it. You keep looking at your calendar and think that if you just add 10 more clients or sell 50 more items you'll make enough to break even (hopefully). What if we told you we can show you how to work less, offer less, create less, and still make more (yes, like cash dollars)?
You're Ready.
You're ready to freaking get paid to do what you love (and paid well)
You're ready for a three day weekend every weekend or the freedom to go get your nails done in the middle of a Tuesday
You're ready to know that your business won't fall apart if you step away
You're ready for clients and customers to say "yes!" even to big ticket items
You're ready for your customer experience to be streamlined and simple so there's no confusion with what you're providing or how much it costs
You're ready for the ease of selling that comes with knowing exactly what to say and how to present it
The Money Making Creative is proven to work no matter your industry.
Together we've taught thousands of small business owners from all over the world in various niches. The methods we teach work whether you offer physical items in a retail or online location, digital products or services or in-person services. We've got you covered.
We've helped everyone from a geek chic apparel retailer to a hand letterer to a custom skateboard artist. A lot of our students have come to us as committed "side-hustlers" and through the strategies and support we give them (with loads of their own hard work) leave happy full-time money making creatives. Will you be the next to graduate?
Here's what you're getting inside . . .
Module 1: Time to Start Taking Your Business Seriously
How to charge for quantifiable exposure (and what the heck that is)
Exactly how to end all freebie moochers
How barter and trade can up-level your business
How to use contracts to save you money and make you feel legit
How to deal with friends and family discounts
Module 2: Show Up for the Sale
What it means to "show up" for the sale to keep your clients coming back for more
How to create a seamless sales process that make your customers feel VIP
Our secret weapon in getting clients or customers to say "yes" to high dollar packages (works for both online and in-person businesses)
Module 3: Psychology of Buying
How to use your client's pain and pleasure points to speak directly to them (makes them feel like you're reading their minds)
Learn our "free, free, free, marry me" model which has led to thousands of raving fans and customers
Find out how to get powerful testimonials from past and current clients to give you social proof that will convince even more people to buy
Module 4: Psychology of Selling
The art of selling (and how it doesn't have to feel slimy, icky or gross)
How to nail genuine persuasiveness
The simple secret that pricing has nothing to do with numbers
Exactly how to perfect your referral ask to get you to the next level
Module 5: Cash Flow Clarity
Unlock a simple way to map out your financial landscape
Easily see which of your offers is pulling the most weight and which you might need to let go in order to free up time and make more money
Module 6: Pricing for Profit
The system we use to plan client work, product launches and monthly projections in order to meet our financial goals
See your entire year broken down by quarter so you can plan ahead and stay on track
Course Curriculum
Start Here
Available in days
days after you enroll
Take Your Business Seriously
Available in days
days after you enroll
Psychology of Buying
Available in days
days after you enroll
Plus Get These Amazing Bonuses!

The Pricing Formula Worksheet
The exact formula we use to price our products and services (no emotions allowed, just numbers)
Use this formula to figure yourself a reasonable work load so you can avoid overwhelm
Find out the formula we use to actually pay ourselves
Profitability Tracker
Keep all your numbers in line - track income, expenses, projections, mileage and more. Who doesn't like seeing their net earnings at a glance? Oh and did we mention the how-to video
Pricing Guide Walkthrough
Pricing Guide Walkthrough You'll be able to finally know the answer to "Should I list my prices on my website"
Walk away with a variety of ways to talk about money, educate clients on your experience and establish yourself as premium so you can up-level your entire customer process
Plus, find out our favorite sources to get ready made templates and inspiration so you can create your very own pricing guide
Swipe Worthy Files
Swipe the exact lines we use when talking to our clients and customers about price increases, establish ourselves as premium and handle friends and family asking for discount
Boss Basics Interview
We're kicking it old school and giving you a peek at our businesses from when we first started
Listen in to one of the very first conversations Emylee and Abagail had (Emylee didn't even know how to pronounce Abagail's last name!)
This blast from the past will give you insight as to what a brand new baby business looks like and the journey it took to get us there
Who are we? Why should you learn from us?
There's no program like this one. You can learn various strategies, but how to actually make the money is the missing piece. You're good at what you do, but not selling it. That's okay. Let us give you the open book to how we were able to use our knowledge of the 7 businesses we've built to create a powerhouse. There is no secret pill, but rather concise and intentional moves that you must make as a business owner in order to become profitable. This course won't teach you new editing techniques, Photoshop skills or Instagram strategies, but it will teach you how to be smart at business.
We started at zero.
We went into the creative small business world like a lot of you - charging next to nothing for our work. After wrapping up just one client and barely making minimum wage we put a stop to that. We dove head first into learning the ins and outs of selling, the psychology of buying, perfecting the client experience, pricing and so much more. We knew what we had to offer was worth it, but we had to make our clients see that. In less than one year we turned a $75 client into a 10k client. Less than a year after that we had our first 20k+ month.
All this, just by using the simple methods that we teach inside The Money Making Creative. It's not rocket science, it's smart business.
Your Instructors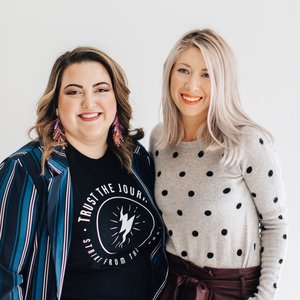 We like to call ourselves your biz renovators because we come in and make tweaks to the amazing foundation you've already built so you can scale in alignment. No matter where you're at in your biz journey we've got support for you.
Consider yourself home here at Boss Project. We help burnt out service providers simplify their systems so they can scale with ease. We've got happy and hustling students from all over the world who are both brand spankin' new and a little bit seasoned in their business. At Boss Project we strive to pivot the creative community from keepers of secrets to givers of tactics and strategies. When we unlock something (anything) we're ready to turn around and deliver it right to you so you can get to kicking business booty.
Because here's the beef:
We believe you have dreams that are worth achieving.

We believe you should wake up every day empowered to do and be your best.

We believe you can run a business totally in alignment and still reach your wild goals.

We believe you are 100% capable.

We want you to go after a business and life that you will love.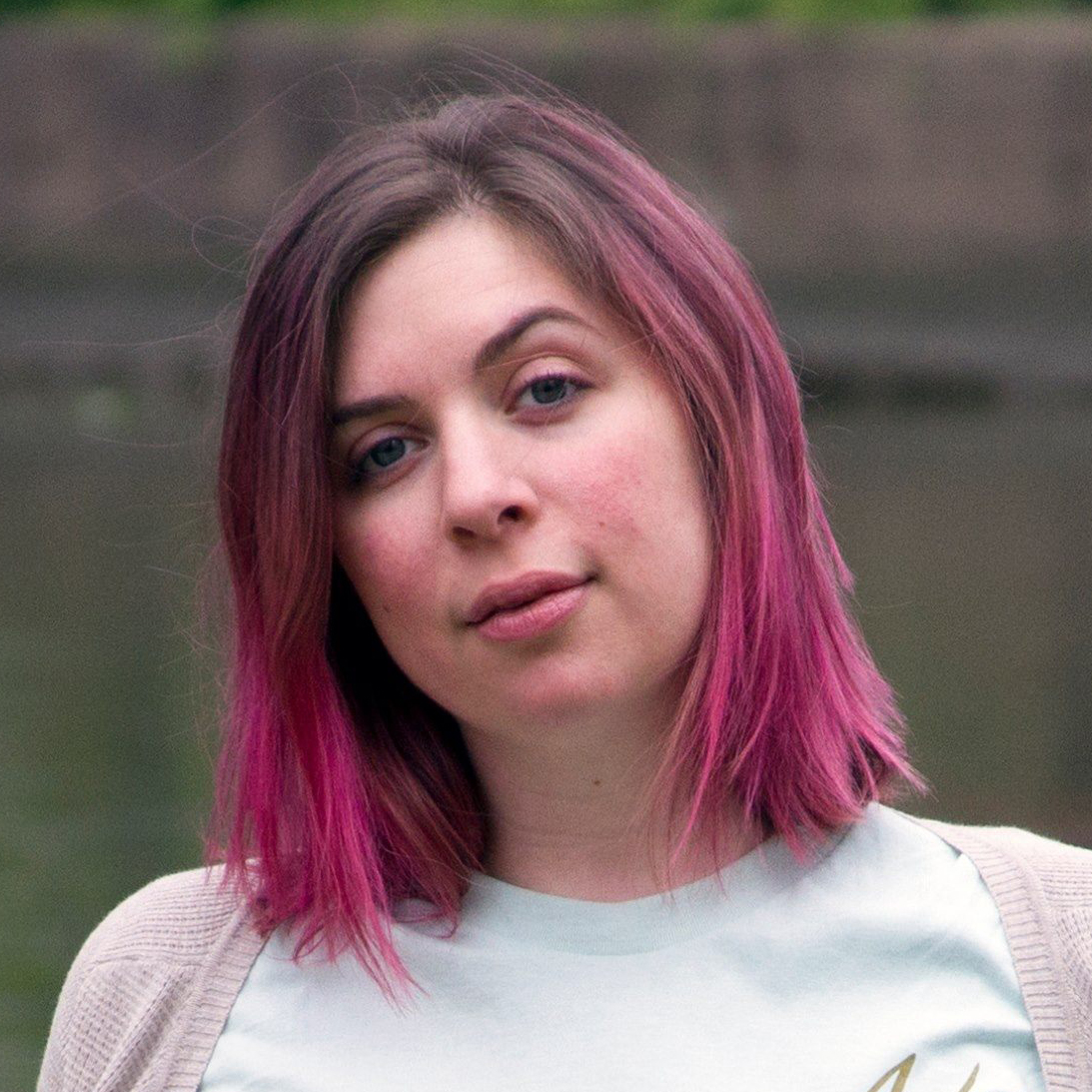 "One of the biggest changes to my business came when I adapted the Money Making Creative's strategy for setting financial goals. Setting an annual salary for myself and working backward to set quarterly goals has given me a focus and confidence that my business is actually performing the way I want it to. This strategy has taken away the chaotic hustle and fear around not knowing how much money my business is really making. Not only is my business running more smoothly, our profits have increased by over 300%."
- Jorden Ellis, Jordandené
What happens when you treat your business like the business it deserves to be?
When you begin to treat your business like a business there's a massive shift. Not only will that legitability (yes, that's a new word) seep out into everything you do, but it will begin to attract people who are ready to say "yes!" to what you offer. When you shake off the "I'm just doing this as a hobby" mentality you will be rewarded.
What does getting paid to do what you love look like?
Coffee dates
Reliable income
Making money in your sleep (yes, sleep)
Vacations
More time to do what you love and love what you do
Freedom to say NO to things that don't work
Ability to say YES to things that bring you joy
Less clutter
Less Stress
More happiness
White space for creativity
Frequently Asked Questions
What happens when you buy?
Step 1: Create an account (or login if you are already a Strategy Academy member) and enroll in the Money Making Creative via credit or debit card. Step 2: You'll get immediate access to the course. We have a welcome module waiting for you so you can dive in with the right mindset from the beginning. Step 3: You'll receive a welcome email with login information so you can store and access it at anytime. We can't wait for you to jump in.
I already have a profitable business - but I think it could be even better. Is this for me?
Hands down - we created content for people just like you! In fact we have already ran 7 profitable businesses and have used these same principals to stretch our financial goals and achieve even greater results. Our motto is tweak and repeat. Nothing is ever perfect, but with enough testing and tweaking you can do whatever you set your heart and mind to.
When does the course start and finish?
The course starts now and never ends! It is a completely self-paced online course - you decide when you start and when you finish.
Do I need to spend thousands of dollars on ads to create a profitable business?
Heck no. You DO NOT have to shell out $$$ at the beginning (or ever) to grow a profitable business. You don't need to feel behind or left out if you aren't running ads or paying to promote in any way. There's solid ways to build a grassroots foundation for this crazy dream you're after. Let's do it together! We've got DIY solutions so you can grow without spending a bunch of extra money on things you don't need or aren't ready for.
Can I start the course at a later date?
Yes - by signing up today you are getting lifetime access. So you can start, stop, pause, go whenever you are ready. You will have 24/7/365 access to this content from any device.
Can I really create a full-time income with my creative business?
Absolutely!! If you put the work in, doing this full time is completely a reality. In fact we support two families with the income from our creative business and several part-time contractors. You too can build the financial security you are looking for.
How long do I have access to the course?
How does lifetime access sound? After enrolling, you have unlimited access to this course for as long as you like - across any and all devices you own.
How is this different from the Biz Chic Co-op?
The Biz Chic Co-op is a comprehensive course built to cover many pillars of a successful online business. We cover topics like blogging, email list growth, social media strategies and more. The Money Making Creative is completely focused on the financial side of your business. We will dive into the psychology of buying and selling. Our Free Free Free Marry Me model to growing an endless list of new leads. We help you analyze your current product or service offering seeing what is and isn't working. We also help you create a profit plan model that you can use year after year. But heck, that's just the tip of the iceberg. We can't wait to see you inside.
I am starting from scratch, no following, no website, nothing. Can I be successful with this course?
Yes - we will lay a roadmap so that day one you can go in with confidence knowing what you are worth, what you will charge and create a roadmap so you can see what needs to be done to make this happen. We've taught thousands of students all starting at different points in their business and we want you to be next.
How do I know this will work for me?
This system has worked for us, our business, our clients and our students. We would be lying if we said it was easy. It takes time. It takes dedication. It takes follow through. We know you are capable, you just have to put your mind to it.
Will this course continue to be updated? And will I get free access to future versions?
As updates are released and future versions are put out, you will continue to have unlimited and lifetime access. Pretty awesome, right?!
What if I'm unhappy with this course?
We truly believe that our programs will do for you what superman does for Clark Kent. You know, take you from geek to chic. We do a little happy dance for every new member that joins the TCC community (#CardioBurstsBaby!) because we know ... your biz is about to get it's shiz together and look super profesh in no time. We give you #AllTheGoods right as you enter. We don't ever hold back. And because we know you're serious about stepping things up in your business, we're unable to take back any or all used or unused course materials. We know if you implement, this stuff works. It's been proven time and time again.