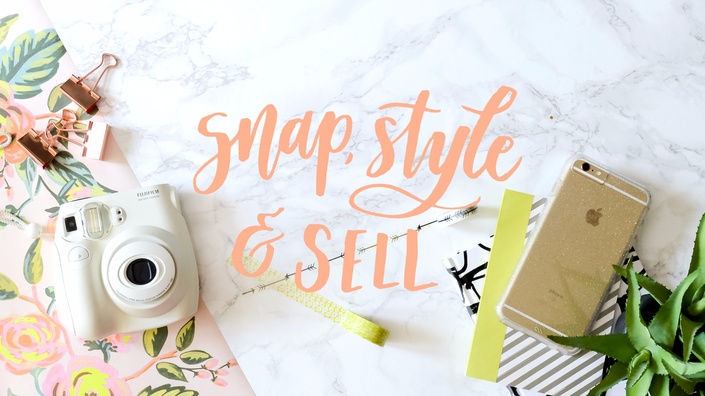 Snap, Style and Sell
Harness the Power of Instagram to Save Time and Make Real Money in Your Small Business
Enroll in Course
You are so ready for your social media efforts to pay off in big ways (like an engaged tribe of paying clients and customers).
You know what you offer is worth it you just need the blueprint.
Snap, Style & Sell shows you how to use Instagram as a business tool that will grow your targeted audience, sell to your raving fans and create a strong brand presence.
---
We know what it's like spending time on something that isn't working.
You're an impatient small business owner who's ready to see results
You can't understand how large accounts have grown their following (unless they pay for it)
You don't have a lot of money to invest in your marketing so you need something that will work fast
You're stuck on what to post, what time and more importantly what to say on Instagram
You have no idea how to set up a shot or edit it (heck, you're shooting just on your smartphone)
You feel overwhelmed at all the social media platforms that everyone is telling you "you have to be on"
We get it.
We've taught thousands of creative small business owners that feel this exact same way. You're too busy creating, dealing with clients and customers, and working in your business to focus on your presence on social media. You're not convinced that spending time on Instagram will be worth it. What if we told you we can show you how to create a posting process that's focused on gaining targeted followers (everyday) that won't take all your time and energy (and will bring in actual sales from Instagram)?
You're ready.
You're ready for the time you spend on Instagram to reward you with cash dollar bills
You're ready to not feel tied to your smartphone in order to grow your business
You're ready to grow a tribe of totally raving fans instead of spammy accounts
You're ready to create a completely recognizable brand presence
You're ready for the blueprint to sell online without feeling like a slimy, sleazy, cheese ball
The Snap, Style & Sell method is proven to work no matter your industry.
Together we've taught thousands of small business owners from all over the world in various niches. The methods we teach work whether you offer physical items in a retail or online location, digital products, custom services or operate only in a local market. We've got you covered.
The reason why this works is because our methods are based on this simple principle: "It only works if you work". We're not selling you a 100% hands off model (those lead to spammy accounts who'll never buy from you anyways). If you follow this model you could quadruple (maybe even 10x like we did) your followers and they will be filled with authentic, real life human beings who are ready for what you're offering.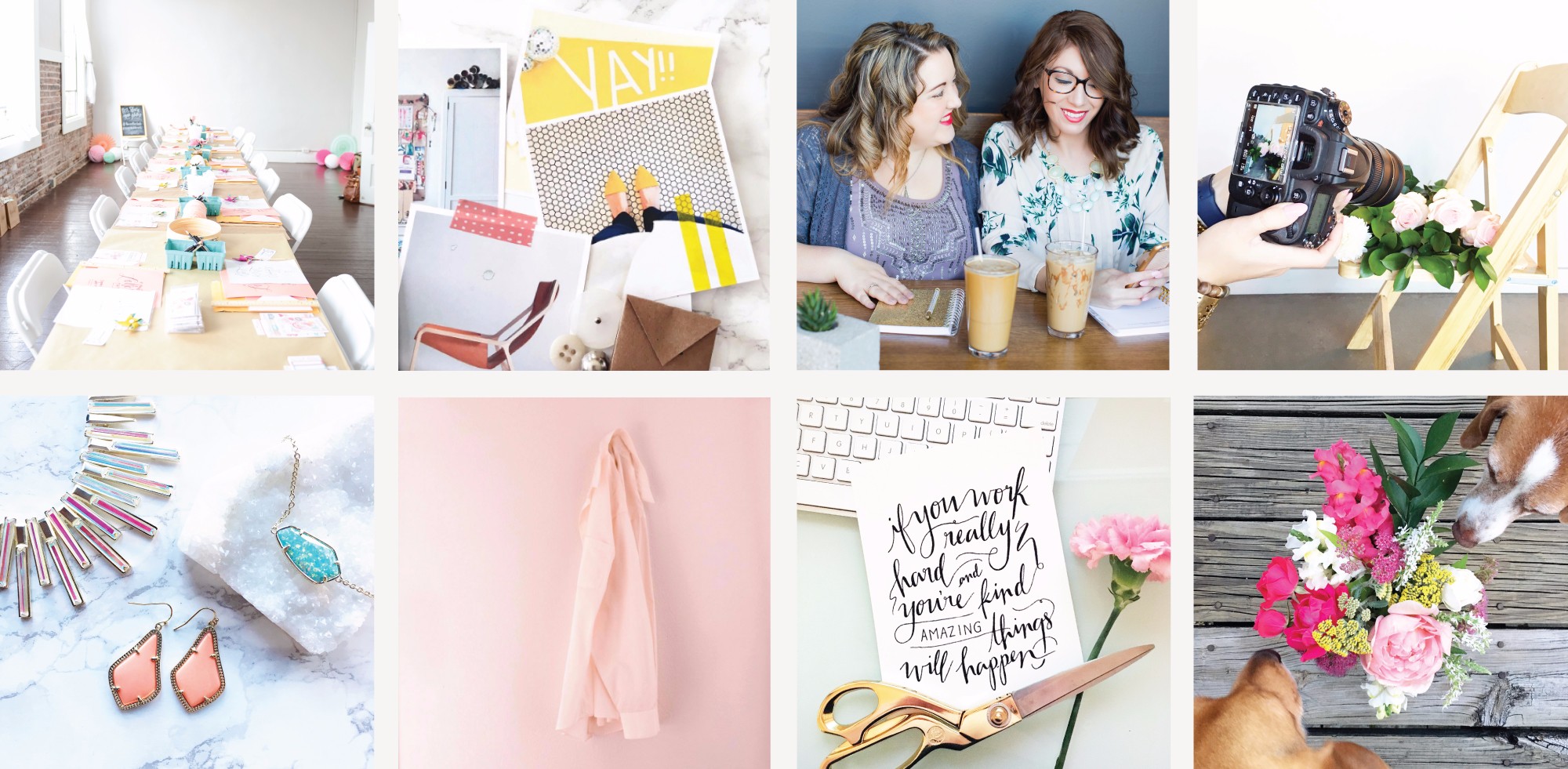 Course Curriculum
Mindset Matters
Available in days
days after you enroll
Basic Setup
Available in days
days after you enroll
On Brand Styling
Available in days
days after you enroll
Here's what you're getting inside…


Module 1: Mindset Matters
How treating your business like a business changes everything
Our favorite method of making anything work for our business
The 4 elements that are the foundation of your growth strategy
Module 2: Basic Setup
What to include in your bio to reach your ideal audience
The one thing you shouldn't ever have in your bio
How to link multiple accounts
Our take on the two account debate
Module 3: On Brand Styling
A step-by-step guide to styling a flat lay (the most popular shot on Instagram)
The exact camera settings or smartphone tips to get the perfect shot every time
How to edit your images to create a consistent brand presence (finding your brand recipe)
A tutorial of our favorite editing app (plus, get a free copy!)
Module 4: Reaching Your Target Market
How to find your ideal clients or customers on Instagram
Writing your elevator pitch so it's crystal clear when people ask "so, what do you do?"
Never question what time you should post again
The do's and don'ts of hashtags, plus a free worksheet
22 ways to generate a follow frenzy (including one trick that will take you less than 5 minutes to do, but will gain you followers every single day)
Module 5: Telling Your Authentic Story
How to merge lifestyle with business in order to give your brand a personality
The 6 step story formula that will never have you asking what to write about again
Module 6: Instagram Etiquette
The difference between sharing and stealing (how not to break the law)
How to use "regrams" to build an audience
Module 7: Generate Sales on Instagram
How to perfect the art of pitching so you can generate thousands in sales on Instagram
How to sell your services
How to make money with products
How to market it locally
Module 8: Content Planning
Copy our posting process so you can save time and energy
A walkthrough of the 2 systems that will make your life easier (bonus: they're free!)
Who are we? Why should you learn from us?
We know there are a lot of Instagram courses out there. We know we're not the first ones to tell you that Instagram is the place to be for your business. However, here's the deal. We think a lot of other programs sell you on the idea that you can set it and forget it. We're in the business of grassroots movement. And it works. It's how we were able to see 10x growth in one year. It's how we were able to grow an audience of students from all over the world (Barcelona, New York, England, South Africa, Australia, Costa Rica and more). It's how we have been able to book 2k+ clients directly from a comment on a post. It's how we were booked to speak at a conference without ever knowing the event creator.
We started at zero.
Our account started as a personal account (like a lot of you) and has since morphed into a business account. We dare you to scroll all the way back (like all the way) and see the types of images and captions we once posted. Once we were intentional with our Instagram efforts and started treating it like the business tool that it is we saw crazy results. We were focused on growing our account with like-minded, raving, supportive and badass followers (just like you).
All by using the simple methods that you're going to unlock inside Snap, Style & Sell. It's not rocket science, it's intentional business.
Your Instructors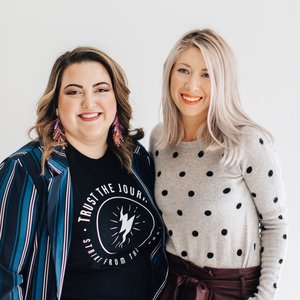 We like to call ourselves your biz renovators because we come in and make tweaks to the amazing foundation you've already built so you can scale in alignment. No matter where you're at in your biz journey we've got support for you.
Consider yourself home here at Boss Project. We help burnt out service providers simplify their systems so they can scale with ease. We've got happy and hustling students from all over the world who are both brand spankin' new and a little bit seasoned in their business. At Boss Project we strive to pivot the creative community from keepers of secrets to givers of tactics and strategies. When we unlock something (anything) we're ready to turn around and deliver it right to you so you can get to kicking business booty.
Because here's the beef:
We believe you have dreams that are worth achieving.

We believe you should wake up every day empowered to do and be your best.

We believe you can run a business totally in alignment and still reach your wild goals.

We believe you are 100% capable.

We want you to go after a business and life that you will love.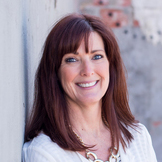 "Since implementing the strategies inside Snap, Style & Sell I've gained more focus on what I should be posting and the results have paid off big time. The fact that my feed looks like a total boss now has helped me land two highly coveted collaborations which are getting me right in front of my target audience. I've also gained the confidence to raise my prices and create more high end collections, because my feed reflects that. The skills inside On Brand Styling alone have saved me thousands of dollars since I'm able to DIY my own product photography. I get compliments on my photos all the time (if they only knew I take them with my iPhone)!"
- Tisa Wills, The Onyx Feather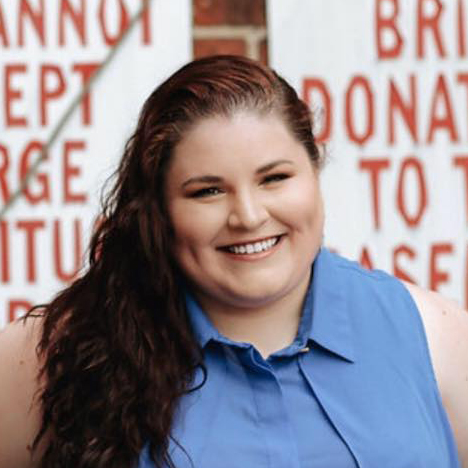 "Before taking in the lessons that TCC bundles inside Snap, Style & Sell my feed was under 300 followers and feeling a little dingy. In less than 3 months I grew to over 3k then grew to nearly 6k 2 months after that. BANANAS. My Instagram is now a huge referral of traffic (having gone up to 50% from 5%) which is the main reason why I was also able to leave my full time job and say YES to following my passion full time."
- Dannie Fountain, LE Consulting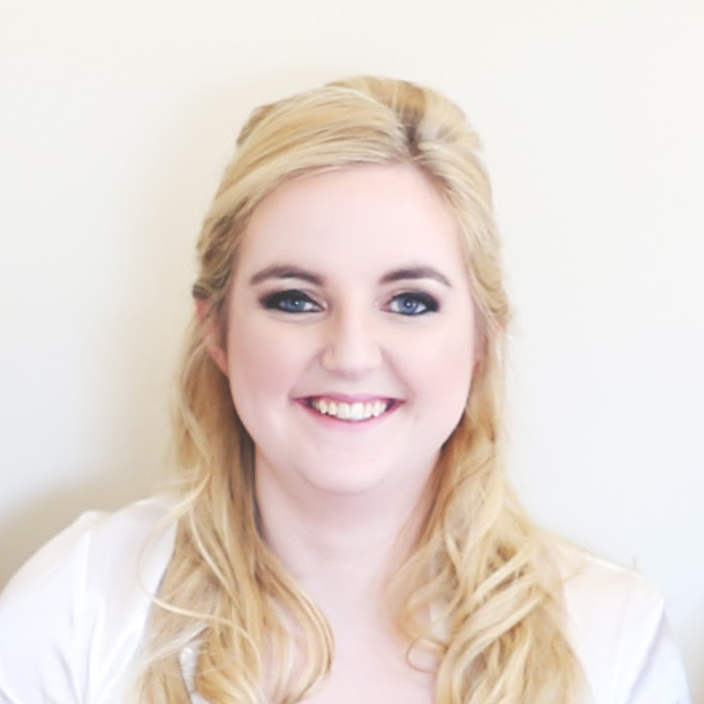 "I wanted to start my Instagram game off on the right foot from day 1 so I knew Snap, Style & Sell would help me get there. Within the first week of implementing I grew from 0 to over 500 engaged and targeted followers. Plus, the photography lessons taught me how to utilize the camera I already own (meaning I didn't have to shell out thousands for a fancy camera) to get beautiful and professional images for my feed. Whoop!"
- Hannah Meyer, Life of Lily Meyer
What happens when you have a clear action plan for Instagram growth instead of just seeking an inflated follower count and a pretty feed?
When you begin to use Instagram (and any social media tool) like the business tool it can be for your business there's something special that happens. All of the sudden the pressure is lifted and your focus is narrowed in a one goal. To have an account that works for you. When you shake off the envy of other accounts and the overwhelm that you'll never get there you will be rewarded.
What does a curated Instagram account unlock?
Sales straight from Instagram (meaning money, money, money)
Relationships, partnerships and collaborations
An opportunity to engage with your audience in a way that isn't possible anywhere else
More time to get out and create instead of being glued to your smartphone
A process and system that flows nicely and works seamlessly
An audience that is authentic and loves you for you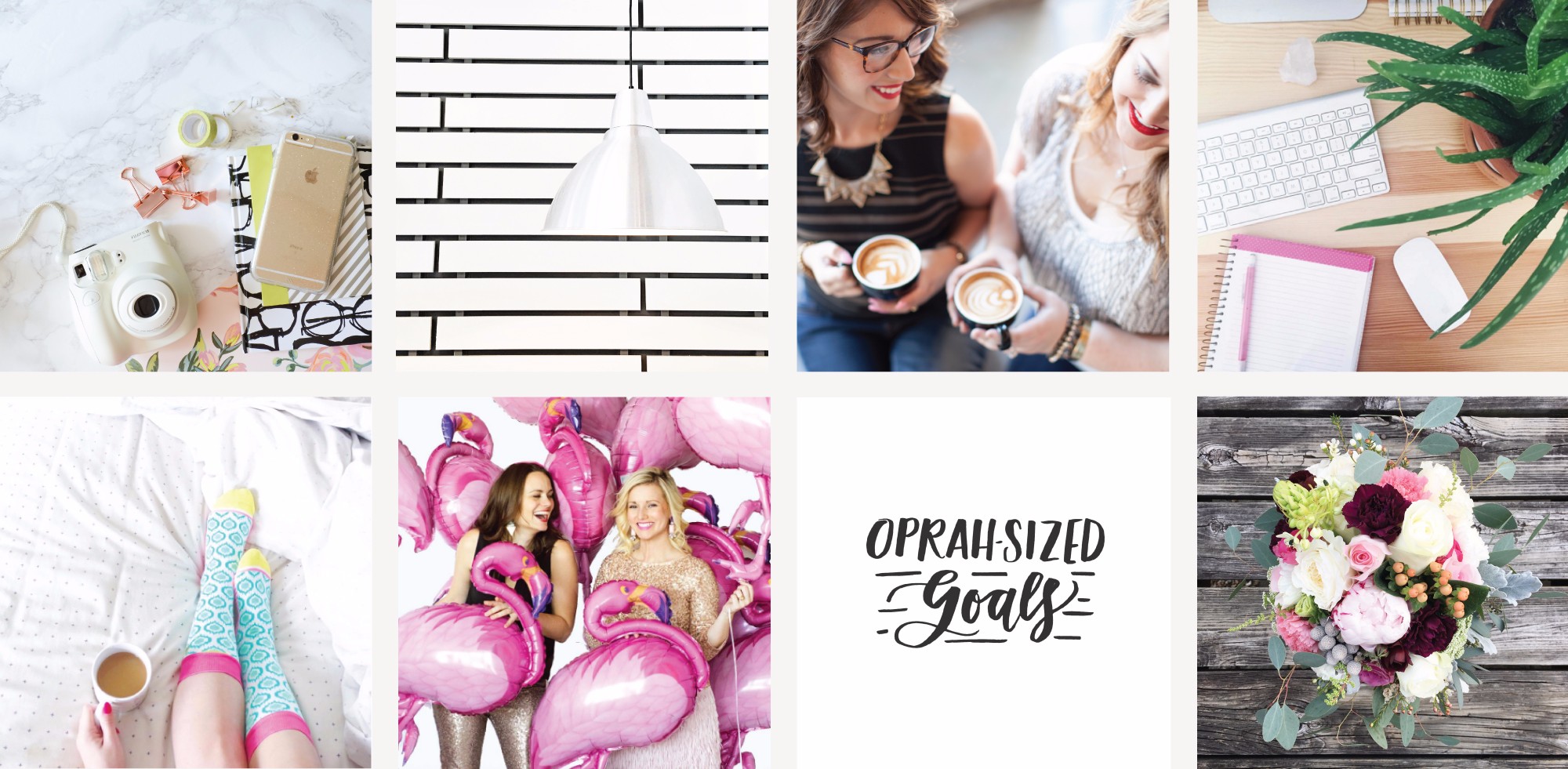 Frequently Asked Questions
What happens when I buy?
Step 1: Create an account (or login if you are already a Strategy Academy member) and enroll in the Snap, Style & Sell via credit or debit card. Step 2: You'll get immediate access to the course. We have a welcome module waiting for you so you can dive in from the beginning. Step 3: You'll receive a welcome email with login information so you can store and access it at anytime. We can't wait for you to jump in.
I don't have a big marketing budget, is this going to do enough to get my brand noticed?
First, be HAPPY that you don't have a big marketing budget. It's so easy at the beginning to want to spend money on all the things that you think will work for your business. When your budget is smaller it allows you to be more intentional with your money and time. We spent nothing but time in our own businesses marketing for over a year before we felt comfortable spending some money on bigger systems. Secondly, this program is built on a grassroots mentality. Simply put: it only works if you work. We've got DIY solutions so you can grow with spending a bunch of extra money on things you don't need.
When does the course start and finish?
The course starts now and never ends! It is a completely self-paced online course - you decide when you start and when you finish.
Can I start the course at a later date?
Yes - by signing up today you are getting lifetime access. So you can start, stop, pause, go whenever you are ready. You will have 24/7/365 access to this content from any device.
Can I really make actually money off Instagram?
Heck yes, boss. We break it down industry by industry inside this program so you walk away with clear steps that YOU can take right now to make it happen for you.
How long do I have access to the course?
How does lifetime access sound? After enrolling, you have unlimited access to this course for as long as you like - across any and all devices you own.
How is this different from the Biz Chic Co-op?
The Biz Chic Co-op is a comprehensive course built to cover many pillars of a successful online business. We cover topics like blogging, email list growth, branding and more. Snap, Style & Sell is a niche program built to help you succeed on Instagram. If you've been feeling like your Instagram presence is lacking then this is the program for you. Here we've got Instagram specific strategies that will help you flourish online.
How is this program different from all the other Instagram courses available?
To be honest, this program is different than all the others simply because we hold nothing back. We're not into giving you a taste of what will work, we want to arm you with ALL the strategies to get you from point a to point b. Inside this program you'll find video lessons, slides, printable worksheets and looks over our shoulder as we walk you through various systems. You're getting a swift kick in the booty by us, plus access to our 2.5k+ support system of other creative small business owners.
How do I know this will work for me?
The methods we teach here have worked for us, our business, our clients and our students. We would be lying if we said it was easy. It takes time. It takes dedication. It takes follow through. We know you are capable, you just have to put your mind to it.
Will this course continue to be updated? And will I get free access to future versions?
As updates are released and future versions are put out, you will continue to have unlimited and lifetime access. Pretty awesome, right?!
What if I'm unhappy with this course?
We truly believe that our programs will do for you what superman does for Clark Kent. You know, take you from geek to chic. We do a little happy dance for every new member that joins the TCC community (#CardioBurstsBaby!) because we know ... your biz is about to get it's shiz together and look super profesh in no time. We give you #AllTheGoods right as you enter. We don't ever hold back. And because we know you're serious about stepping things up in your business, we're unable to take back any or all used or unused course materials. We know if you implement, this stuff works. It's been proven time and time again.